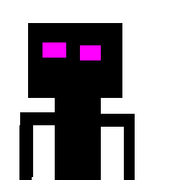 Find keys and unlock Enderman Molutation Cells and an enderman will
hop out as your soldier. Endermen will help you defeat monsters and
bosses. Use endermen if you are sorounded by monsters. If you sorounded
by monsters, an Enderman Molutation Cell will apeer and find a key to
unlock it. Endermen will help your way through and kill monsters.
Endermen and Enderman Molution Cells are in harder levels, the first level
they are in is level 6. Endermen will attack the monsters by jumping
on them. If they jump on the monsters, the monsters are dead.
Endermen will kill monsters for you.
Ad blocker interference detected!
Wikia is a free-to-use site that makes money from advertising. We have a modified experience for viewers using ad blockers

Wikia is not accessible if you've made further modifications. Remove the custom ad blocker rule(s) and the page will load as expected.