"Jack Hypno can hypnotize your soldiers and easily defeat you"-Offical Description. Jack Hypno is the boss of
Lake
.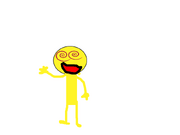 Jack Hypno

Health

500(boss)

Damage:

varies

Attack Speed:

Slow

Range:

Long

Special:

Boss, can Hypnotize soldiers
Hypnotize-Hypnotizes one random soldier, does this every 3 rounds.
Low Health, Who Cares-When down to 10 health, he uses the Heal Power. Can only be used once.
Mega Jack-Insta-Kills random Soldier. (Rare)
Normal Attack-Does 1-2 damage on random soldier (Almost Always)
Ad blocker interference detected!
Wikia is a free-to-use site that makes money from advertising. We have a modified experience for viewers using ad blockers

Wikia is not accessible if you've made further modifications. Remove the custom ad blocker rule(s) and the page will load as expected.