The ravager is a heavy and powerful flying attack ship, firing via opening it's "mouth" and releasing a very fast volotile energy ball, because of the explosive power of the projectile it does well against buildings, still to be feared in battle.
Ravager

Damage

High

Speed/Rate of fire

Low

Cost

Relatively high

Projectile speed

VERY FAST

Special

Very accurate, causes fire, highly destructive.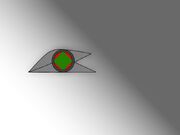 Ad blocker interference detected!
Wikia is a free-to-use site that makes money from advertising. We have a modified experience for viewers using ad blockers

Wikia is not accessible if you've made further modifications. Remove the custom ad blocker rule(s) and the page will load as expected.