The shatterer is a efficient anti troop gun. With the bullets shattering near on contact, all of the fragments make hitting vital parts easy and removing those fragments difficult, however it is very ineffective vs tougher things because the bullet will just shatter on contact with the hull and do little damage.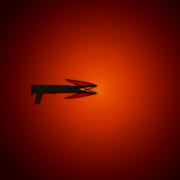 Shatterer

Damage

Low, High/Very high vs troops/very thin shelled anything

Rate of fire

Medium/Low

Speed

N/A

Cost

Cheap

Special

Very effective vs troops
Ad blocker interference detected!
Wikia is a free-to-use site that makes money from advertising. We have a modified experience for viewers using ad blockers

Wikia is not accessible if you've made further modifications. Remove the custom ad blocker rule(s) and the page will load as expected.